Across the globe, you tell us:
"we want our leaders to unlock their teams' full potential, help them feel like they belong, and be more successful."

The challenge is that most leaders are really good . . .
(at a totally different job)
They have not learned to create big results with and through others.
(Which leads to all the things you don't love, like turnover, dissatisfaction, low engagement, lack of team alignment…)
That's where SkyeTeam's award-winning leadership development comes in.





Hint: Drag the arrow in the middle to move from before to after.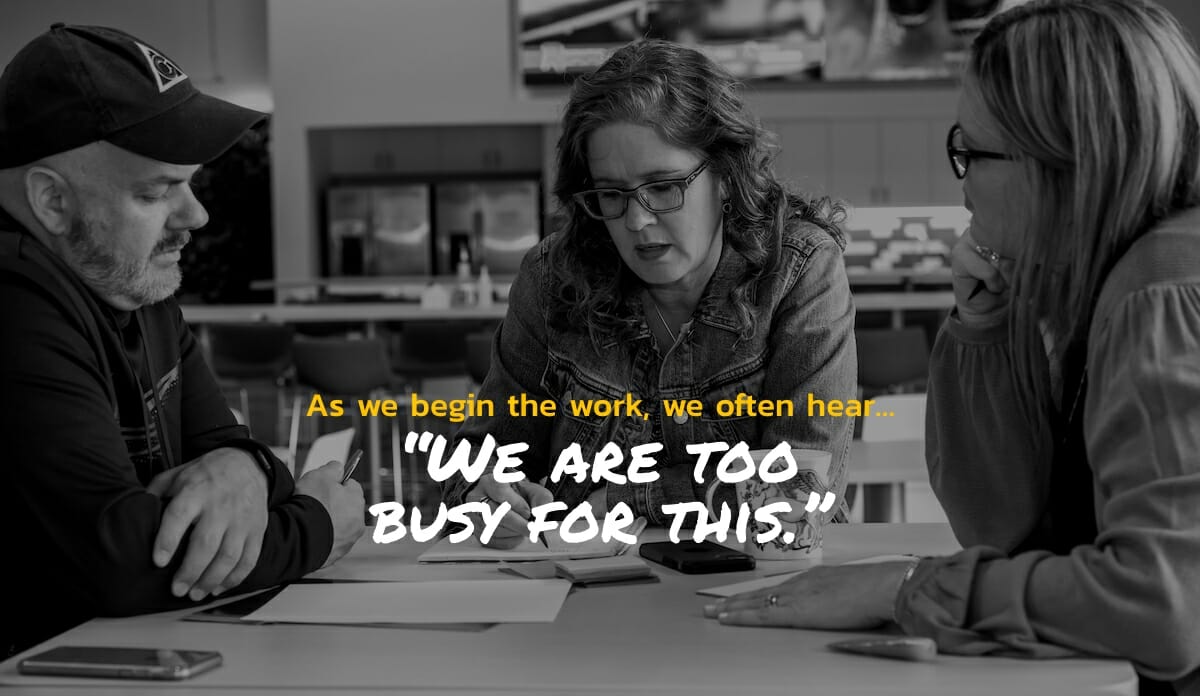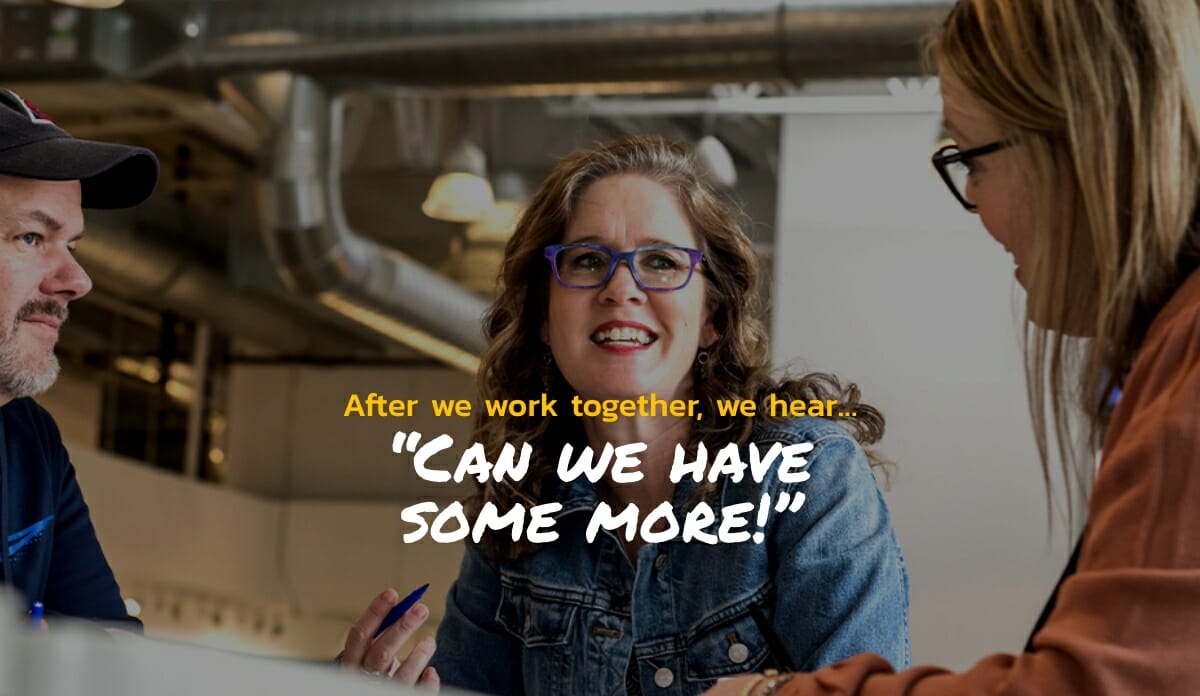 That's
Because...

You need help to uncover what's keeping your leaders stuck.

You don't want more soft-soaping, instead we'll share what it will take to achieve lasting leadership excellence.

We strive to ensure that our partnership makes your work lighter.

We're Skilled Facilitators:
Your leaders want to be inspired with the confidence and provided with tools they can adapt to ensure their success.

We don't just talk about team high-performance, we role model and are continually investing in OUR own development.

We're here to help YOU be better together.
Also, we tend to be a little irreverent.
Your success and joy are our
Highest Priority
(Right after coffee and snacks.)

What will drive the best results for you?
Your success will be measurably felt.
(in an HR appropriate way)

Here's what we consistently hear:
As your team sees these results, you will see revenue go up, sales go up, teams working more effectively together, employee home lives improve, retention increase, engagement scores increase.
(and best of all…you will have a culture where people feel HAPPY in their work!)